I enjoy still having a journal (mostly for my own reference, and the occasional longpost), but with the odious TOS changes and so on I've imported my
So this year I listened to a LOT of 65DOS. More than usual! I think this was helped the fact that brother-Ben and myself basically stalked them around the country.
Nick Cave always scores well I think, but my grabbing "push the sky away" helped here as I initially thought it was a bit weak and thus inevitably by the end of the year I was listening to it constantly.
Surprised Bowie is as low as 3rd obviously this was a big bowie listening year. I think this is only this low because my turntable doesn't scrobble (directly).
Otherwise a bunch of usual suspects beating everything else out of the top 10.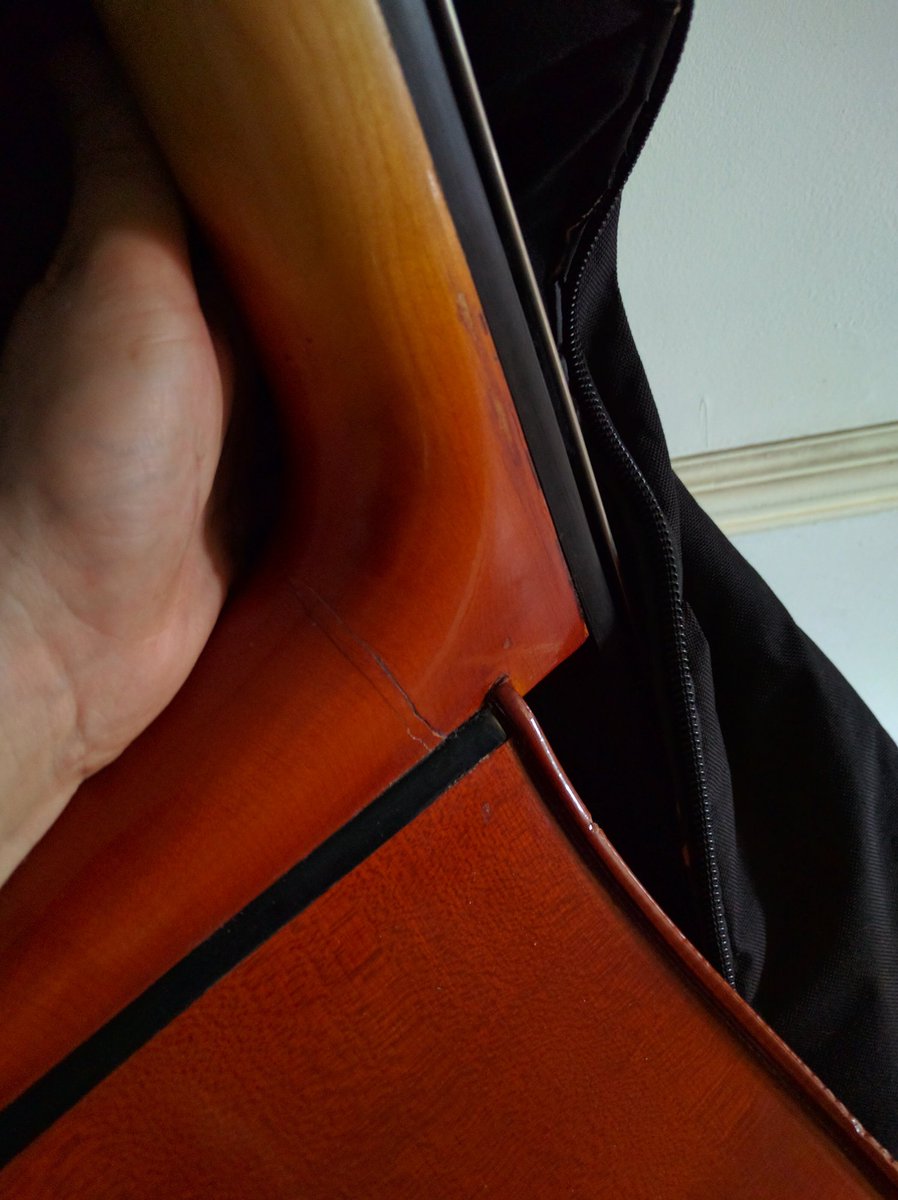 But my double bass is nice and fixed.
And I must once again advertise
sam wells double bass repair
for doing an excellent rescue job :)
Never LJ'd:
It's split at the point where it was repaired by the guy who I bought it from in Windsor, (originally "my" bass was going to be a different one, but the girl who had my actual bass dropped it and got "my one in exchange while this very repair was happening).
Fortunately I've found a guy who can look at it but there's an anxious wait before I find out if it's repairable or not :S
Last night, in the middle of a song there was an ugly splitting sound:
Current Mood:

worried


One step closer to that summit of world leaders: Trump, Boris and Putin :P
Oh.. Damn.